eBooks

Educational Ebooks is our custom-built platform that allows students and teachers to access their digital content in one place. With online and offline capability, take your eBooks wherever you go.

Educational Ebooks is a free platform, proudly designed and made in Melbourne.
Accessing your eBooks
An Educational Ebooks account has been set up for all students to access their digital content. Sign-in details are sent to your school email address (or given to you by your school) before the start of Term 1. From the end of 2022, we will set up all access for you, including eBook only products and print+digital textbooks.
To access your eBooks:
Go to Educational Ebooks
Sign in with your school credentials. If your school uses Google or Microsoft, you will be prompted to sign in with those details.
All eBooks you have purchased will be immediately available in PDF format. If your eBooks include interactive content, this will be available in your account before the start of Term 1.
If your school hasn't provided your sign-in details, get in contact with us via our Support Page.
For ease of access, we have set up Single-Sign-On (SSO) for students. That way, from day 1 you're ready to go.
Single-Sign-On (SSO)
Single-Sign-On (SSO) allows students to sign in to their Educational Ebooks account and access eBook content, without being redirected to multiple portals to create multiple accounts and passwords.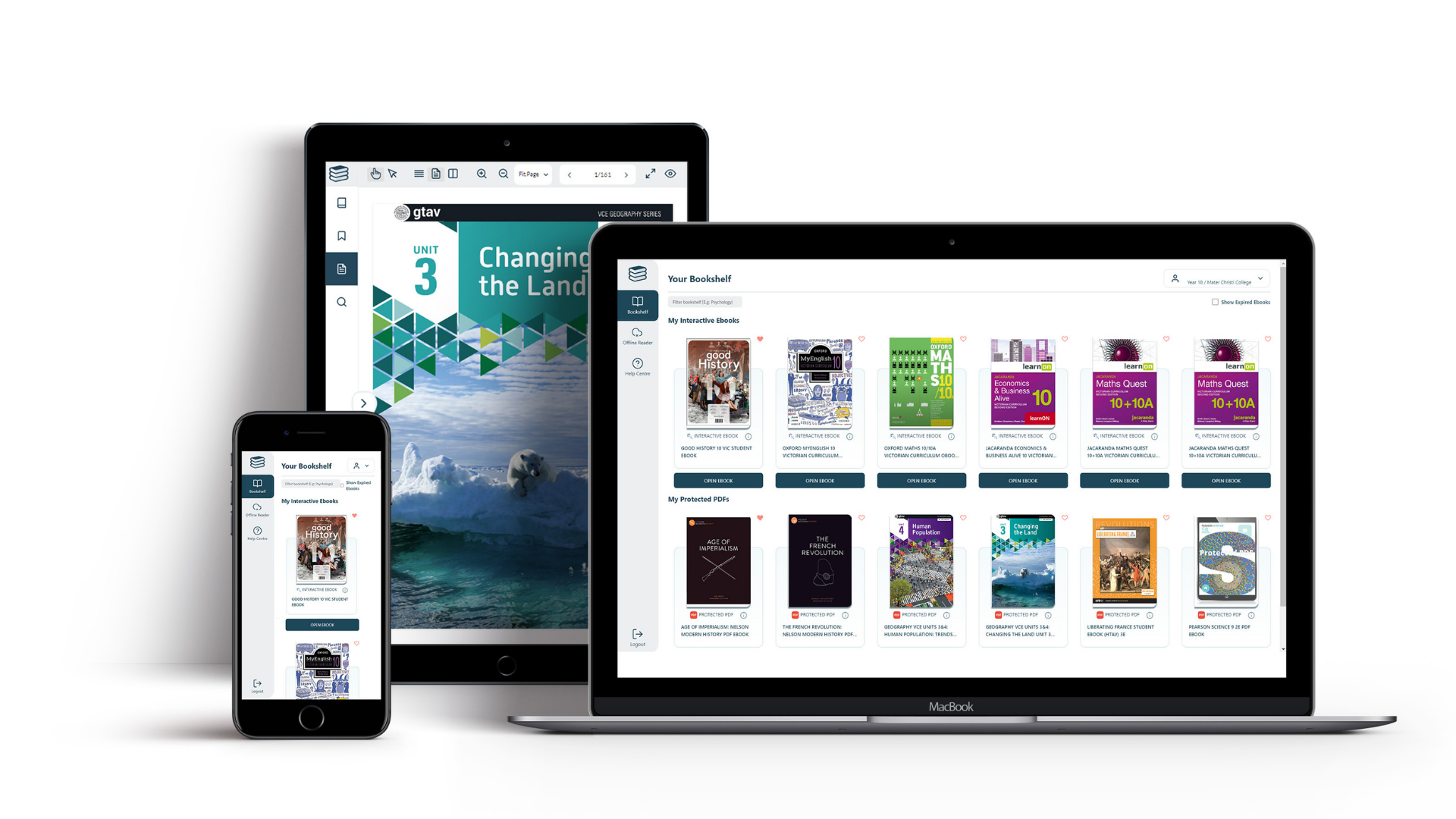 Accessing eBooks from secondhand textbooks
If you have a secondhand textbook, you can check whether the eBook is still accessible by visiting the publisher's website below. If your school has chosen, a Reactivation eBook can be purchased through your school's booklist to reactivate an eBook code from a secondhand book (if available).
Reactivation eBooks are accessed via Educational Ebooks. Remember to keep your secondhand textbook when accessing for the first time as you will need the original code from the printed book to reactivate.
| | | | | |
| --- | --- | --- | --- | --- |
| | | | | |
| | | | | |
| | | | | |
To receive the most up-to-date information, Lilydale Books recommends contacting the publisher directly if you are unsure whether the eBook in your textbook has been activated.
Accessing an eBook purchased through our catalogue
If your booklist is with another provider and you have purchased an eBook only product through our catalogue, you will be emailed instructions on how to access the eBook. You should generally receive this email within 1 to 2 business days of placing your order. This email will have instructions on how to access your eBook.
Ebooks purchased through the catalogue are not accessible through Educational Ebooks.
Need more information?
We're here to help!
If you are a school, get in contact with your Lilydale Books Support Team or send us an email so we can answer your enquiry.
If you are a parent or student and need assistance with eBook access or require further information please call us 03 9739 6186, alternatively contact us directly via our Contact page.
Additional information on eBooks and all digital related inquiries is available in our Help Centre.